What is Order Fulfilment?
Order fulfilment refers to the entire process that begins with a transaction and ends with delivery to your customer.
The ecommerce order fulfilment process is extremely important for the success of businesses. It has an impact on the client experience as well as the efficiency of your operations.
There are many steps involved in the order fulfilment process which can challenging for many eCommerce businesses. So, how we make the fulfilment process more efficient.
Steps of the Order Fulfilment Process:
There are many different eCommerce order fulfilment steps that comprise ensures a successful order fulfilment and satisfied customers.
The order fulfilment process involves 5 key steps:
Step 1: Receive the Goods in Warehouse
Your eCommerce will send your inventory into the warehousing and fulfilment centre.
Step 2: Store the Goods
The team will inspect all the goods received to ensure we have received the correct quantity. The warehouse operatives will store the goods in our warehouse in the appropriate locations to ensure the picking process is as smooth and easy as possible.
Step 3: Pick & Pack Orders
The orders are received through the software and the team will start the picking and packing process. The items in the order will picked from the storing location and packaged with care.
Step 4: Dispatch the Order
Once the picking and packing process is completed. The order will be ready to be dispatched via courier. The customer is sent a shipping notification that the order has been dispatched.
Step 5: Returns
At any moment, customers may decide to return an order to an online store. Orders are returned to the warehouse to be processed.
The Different ways to improve how to improve order fulfilment process:
It is impossible for every order fulfilment to be perfect as mistakes can happen. Nevertheless, there are different steps your business can take to reduce the risks in your order fulfilment process.
Invest in an Inventory Management System
One of the key steps of improving your order fulfilment is to invest in a good inventory management system. Inventory management will ensure your business is well prepared for controlling and managing your stock inventory before you even receive an order.
Poor or lack of inventory management can lead a variety of problems in the order fulfilment process. Not using an inventory management system would lead to not understanding the stock levels and taking order for items your business doesn't have. This can lead to unfulfilled orders and unsatisfied customers.
Inventory management systems helps your business to stay on top of your demand projections and allows you predict peak seasons to ensure your business has the appropriate amount of inventory. Understanding seasonal demands will also allow your business to prepare in advance with the supplier and meet customer expectations.
For a better understanding, check out our blog on the Importance of Stock Control and Management.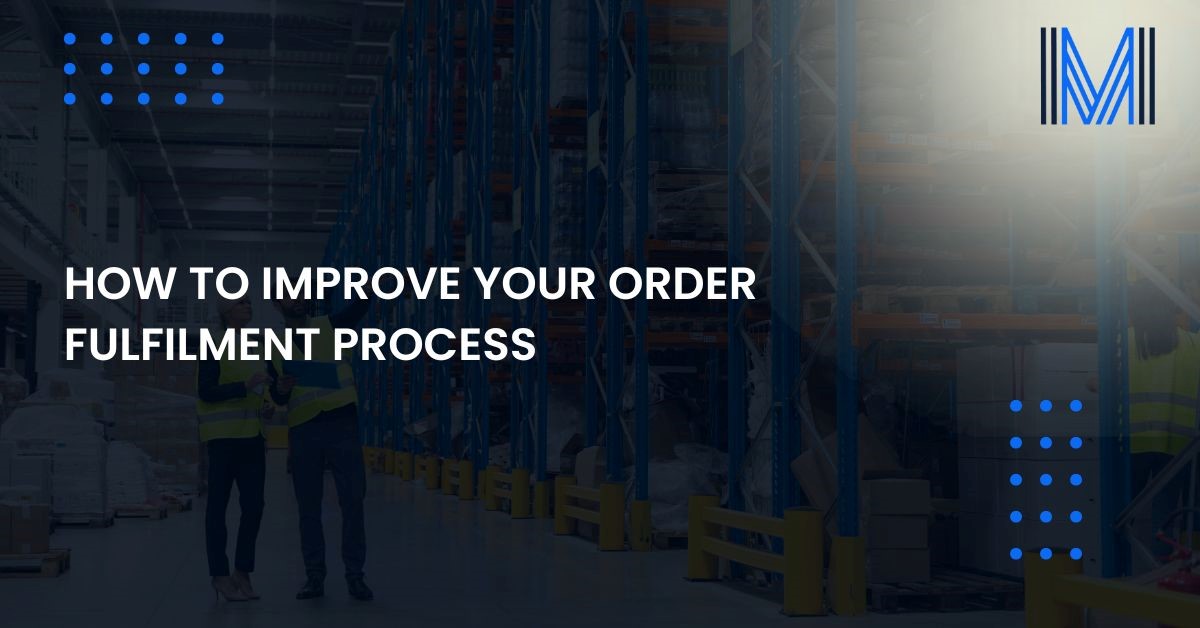 Make the Switch to Automation
Making the switch to automated systems will eliminate all the time-consuming manual stages and improving operations to minimizing human error.
A standardised, automated fulfilment process eliminates confusion as it would improve the order fulfilment accuracy and allows your warehouse staff to ship orders as soon as possible.
Investing in these equipment and smart technologies will enable businesses to fulfil ever-increasing customer demands.
Perfect the Picking and Packing Process
Customers expect their orders to arrive as quickly as possible therefore, it important that goods are stored in the exact location to improve the efficiency of the order fulfilment process.
SKUs should be used to ensure the items are identified. Using SKUS makes the fulfilment process easier for warehouse operatives as it allows them to distinguish items from other items and prevent picking errors.
It's simple to make mistakes during the picking and packaging process if your warehouse is complicated and disorganised, which can lead to more customer returns, putting extra burden on your fulfilment process.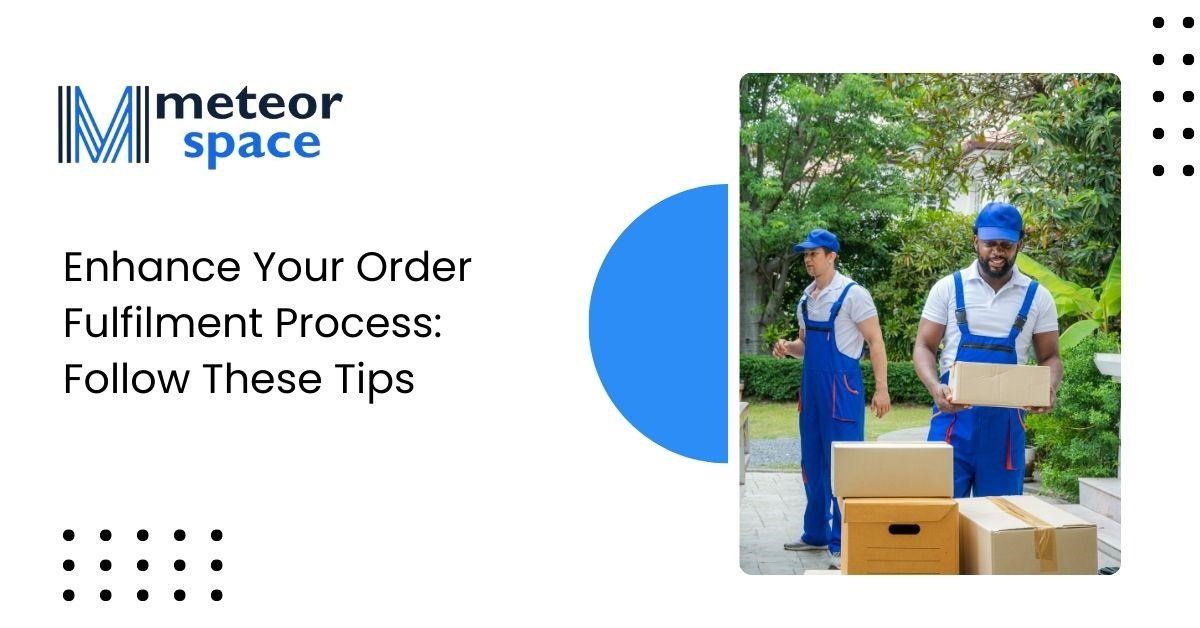 Ensure Effective Returns Process
Returns are an avoidable part of eCommerce businesses. Customers are more than likely to purchase from businesses when there is a smooth return process in place. The return process will help increase customer satisfaction.
One of your key aims should be to get returned products back into your inventory as soon as it is back. The longer it goes unaccounted for, the more issues it will cause in your fulfilment chain, whether it's over-ordering on stock or rejecting orders because you believe the item is out of stock.
Conclusion
Implementing an effective order fulfilment process can be challenging to put into practise successfully.
However, it would provide businesses with a solid platform to improve sales, expand your product line, and build a reputation that will lead to repeat business and delighted customers.
Looking for ways to improve your order fulfilment process?
Contact Meteor Space today and we can help you grow your business with order fulfilment .