Warehousing And Storage 
Upgrade your warehousing and storage with Meteor Space's bonded warehouse Northern Ireland. Brexit and new custom declarations are nothing to worry about when working with us! At Meteor Space, we also offer temperature-controlled storage, specially designed to protect your products from the elements. Our 200,000-square-foot warehouse is equipped with an advanced fire alarm system and other essential security systems. We also offer various storage options, including pallet storage. Our warehousing services include short and long term warehousing, and we can help you send your products directly to your customers.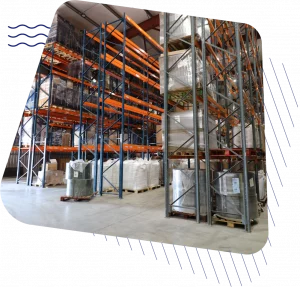 Stock Control And Management 
Inventory management is essential for any business, whether it is a large enterprise or a small venture. Effective inventory management can increase the success of your business and improve your end result. As the leading bonded warehouse Northern Ireland-based businesses have, Meteor Space offers a range of inventory management services to help you effectively manage your inventory. We provide you with the tools you need to ensure that your inventory is properly monitored and that your products are delivered to your customers as quickly as possible. We'll help you track and manage your inventory so you can focus on what matters most: selling your products!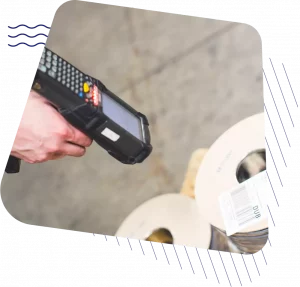 Fast And Accurate Shipping 
Meteor Space can guarantee you fast and accurate order shipping services, so you can focus on growing your business. Quick and accurate delivery is one of the most important aspects of any business, whether online or offline. If you do not deliver orders to your customers on time, they will not return to buy again from your business. Therefore, a partnership with Meteor Space, the best bonded warehouse Northern Ireland has, with proven records of timely fulfillment of customer orders, can be of great value for your business.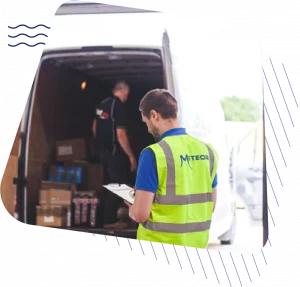 Safety And Security
Security is a major concern for businesses in today's day and age, especially when it comes to warehouse outsourcing and storing inventory. That's why we provide solutions for your business that help control your inventory and protect it against theft or damage. From 24/7 surveillance to serialization and inventory management, we offer a complete solution to meet your needs. We work with you to determine the best strategy for your specific needs and  situation so that you can keep your inventory safe. Our warehouse management also helps us maintain 100% transparency in all our operations with our clients.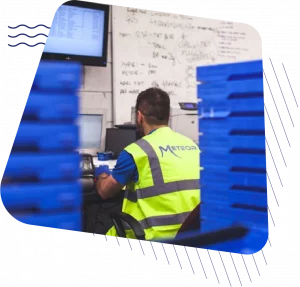 Unfettered Access To Europe And The UK
Companies around the world will never feel limited or contained when working with Meteor Space, the leading bonded warehouse Northern Ireland has. As the top choice for companies in the UK and Europe, we know that your reach is one of the most important aspects of your business growth. That is why we provide you with unrestricted access to the UK and European markets. With our help, you can reach your customers in countless countries and accelerate the growth of your business without worrying about customs and import VAT charges. Work with Meteor Space and make sure you don't miss out on opportunities to grow your business!
Affordable Services 
At Meteor Space, we offer quality solutions at affordable prices. With the development of online marketplaces and the ability to sell products and services to customers around the world, companies need to find reliable bonded warehouses that can also ship products and services at affordable rates. As a leading distribution center in Europe and the United Kingdom, we can offer all logistics and distribution services at a reasonable price.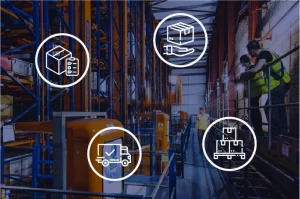 Bespoke Software Solutions
Our warehouse management software is a comprehensive system that manages your logistics process. It shows you where all your products are at the moment, such as their location, progress and status. You can use it to manage employees, track inventory, and schedule shipments. Our WMS allows you to optimize your workflow for the execution of all orders. Meteor Space provides all clients with Canary7, our bespoke warehouse management software which will help you save money and time by streamlining the entire supply chain. Book a demo now!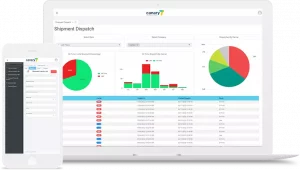 Excellent Customer Support
Our customer service has always been excellent and that is a big part of what makes us the most trusted bonded warehouse Northern Ireland has. We are proud of our customer service and we try to make our clients satisfied every time we work with them. We want to make sure they get what they want and that they are taken care of. We are always ready to answer any of your questions and make sure that you are completely satisfied with the answer you receive. You can contact our professional staff and customer support team and get immediate answers to any questions you may have. 
Read more about the benefits of outsourcing our customs bonded warehouse in Northern Ireland here. 
Get in touch with an expert